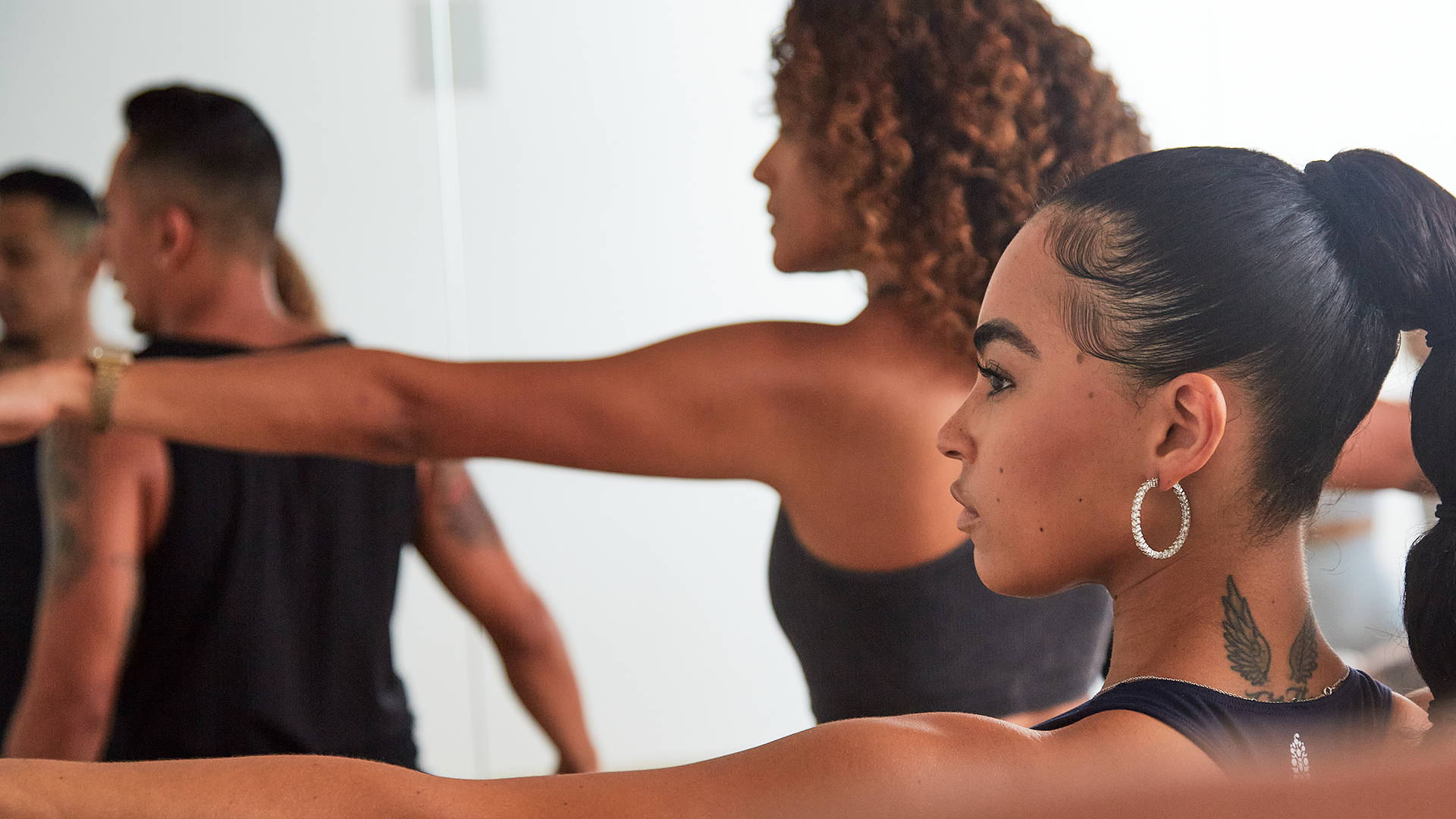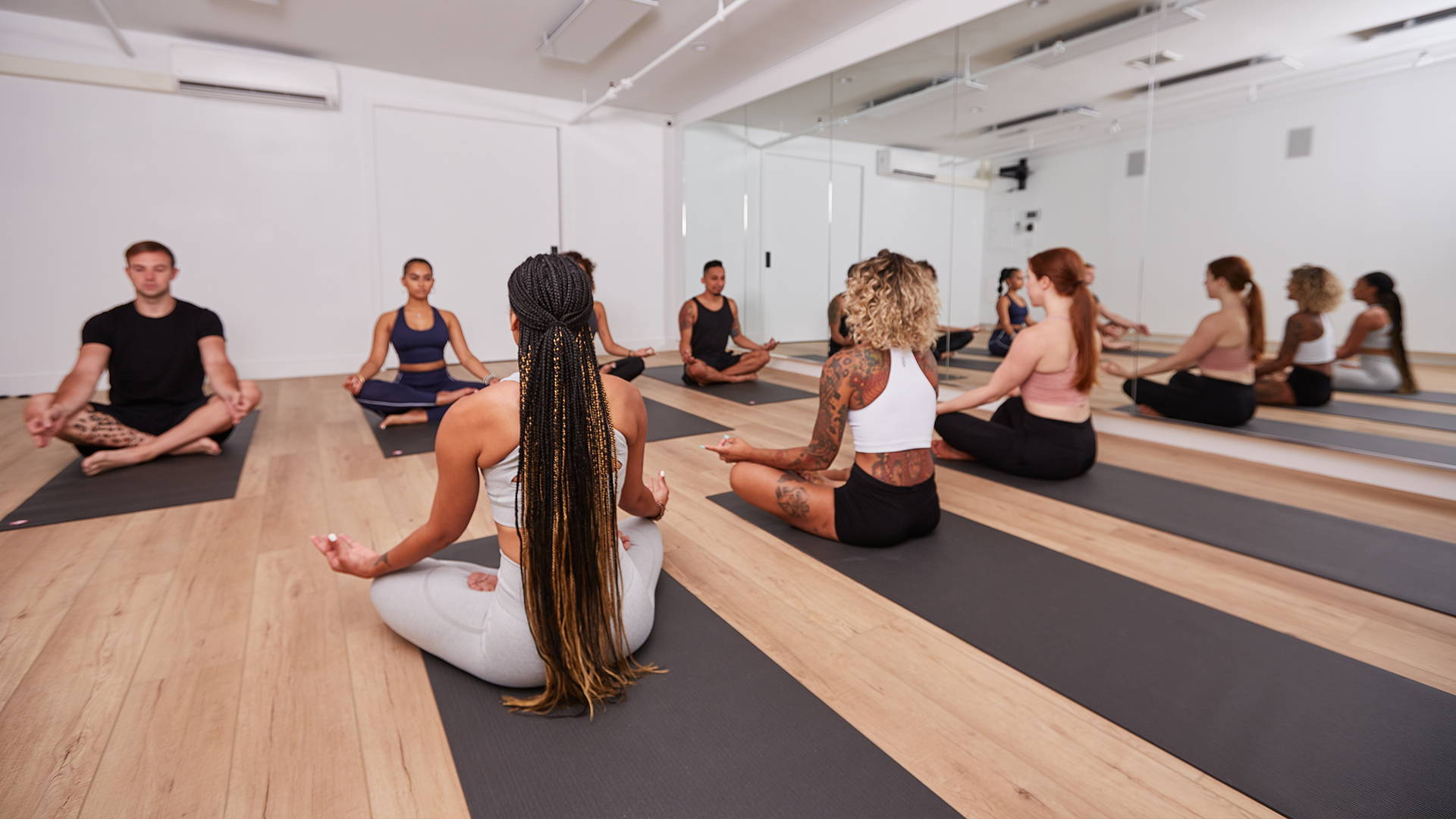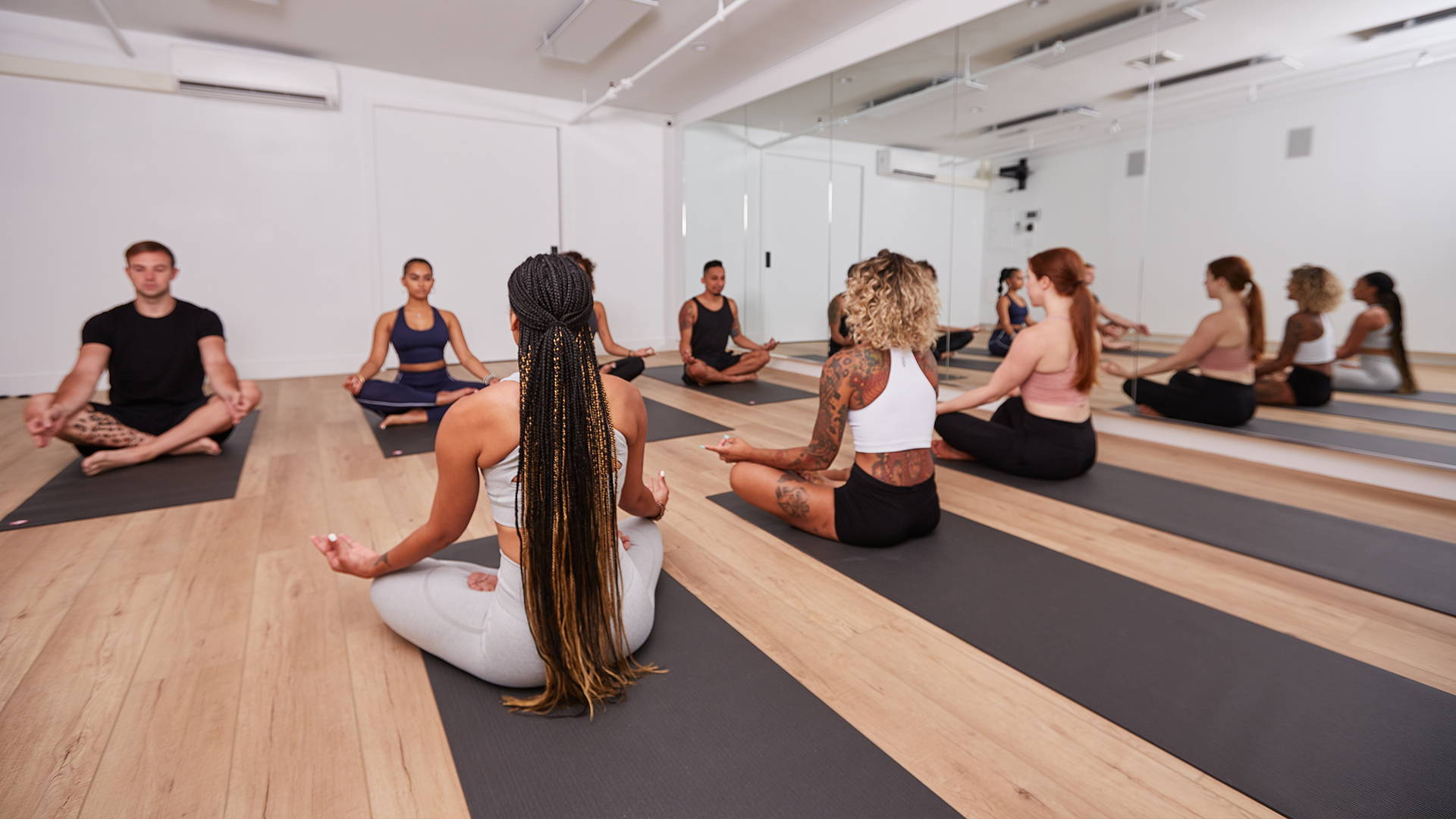 New to yoga? Need a refresher? This 45 min session is the perfect introduction. Not too hard, not too easy, just right!
This class teaches the BASICS of yoga through asana (postural movement) practice. come for the flow and leave feeling more and more confident.
All levels welcome.
Like the great three classical kings of music, Mozart, Bach, & Beethoven, this FLOW class features the three great classical kings of Vinyasa; Chaturanga, Upward Facing & Downward Facing Dog.
With varying pace and level of difficulty this class is challenging. be ready to move & be moved vigorously.
All levels welcome. Intermediate/advanced recommended.
For both the seasoned yogi and the recent beginner; our SLOW FLOW will move you through a gentle yet challenging series to get your flow on, without advanced difficulty or speed.
All levels welcome.
'Find me at the MATINEE' has taken a whole new meaning. This mid-day 45 minute flow will give you the perfect balance and energy to help you complete your day.
All levels welcome.

Strength, power, agility. this class is for the intermediate or advanced yogi with multiple years of practice. do you enjoy tricky transitions? fascinated by meeting your edge? can you laugh at yourself while falling out of a pose? this class is for you.
Beginners politely discouraged.
Not your average yoga class, this fusion session includes hiit exercises that will target your upper and lower body with high energy cardio. Come feel the burn and find your flow.
All levels welcome.
This dance inspired 60 minute yoga flow will have you movin' and groovin' right into your weekend.
All levels welcome.
Music is healing and this session is no exception. even if you're not a fan of traditional baths we promise you'll love this!
Sound bathing is an ancient wellness practice utilizing the healing frequencies emitted by clear crystal singing bowls to BATHE the body in SOUND waves. Research has shown the effectiveness of sound healing, citing its abilities to positively impact the human nervous system and decrease blood pressure.
This 30 or 45 min session includes light movement and guided meditation.
All levels welcome.

Slow & deeply penetrative, this class gets down into the belly of your muscles and connective tissues. slightly more active than RESTORE - YIN takes us on a journey of exploring activation & opening while rooted deeply in posture. Excellent for the new yogi as well as the seasoned athlete. come open up your range of motion and balance your gentle side.
All levels encouraged.
This 75 minute session blends our signature YIN practice with RESONATE, sound healing meditation. Getting DEEP into the belly of your muscles, the tides and vibes of this class may be heavy, but they're sweet, like a weighted blanket.
All levels encouraged.

Soothing, opening, relaxing. RESTORE is all about bringing the body, mind, & spirit to harmony. This class is Not vinyasa. This floor series of postures focuses on gentle opening without standing, balancing or flowing. Using blocks, straps, and bolsters to help you fully relax in various positions.
All levels encouraged.
Frustrated by meditation? This 30 min session will help teach you the essential tips and tricks to cracking the meditation code. Easing you into a practice that could evolve into a disciplined 10 or 20min a day.
Light seated postural series to get you in the zen vibe, followed by guided visualization and meditation techniques will assist you in tapping into one of life's greatest hacks. explore the depth of your mind, with a lifeguard.
All levels encouraged.
The world's first feature films were quite the event. From lavish big city premieres to small town affairs, people gathered and were enthralled by what they had seen.
Our FEATURE sessions are a workshop series. featuring different teachers, instructors, styles, methods, & vibes; we will explore movement, philosophy, and various specialities not found on our regular schedule.
Sessions will be anywhere from 60 - 120 min depending on subject matter and instructor. These monthly events will not want to be missed!
All levels welcome.